About SMA
Founded in 1981, SMA is a global leader in the photovoltaic technology industry. All inverters are manufactured in Germany, and SMA has over 3,000 employees across 20 countries. Setting the standards for renewable energy products, SMA gives consumers greater independence when using their energy.

Manufactured with highly reliable technology, SMA inverters require less service than competing models, saving time and money over the long-term.

Sunny Boy Single Phase Inverters
The SMA Sunny Boy range services power generation systems from 1.5 - 5.0kW, making it ideally suited to solar power generation in private homes.

The Sunny Boy range comes inbuilt with 'SMA Smart Connected' monitoring system, that offers owners the peace of mind that their system is operating how it should be. The automatic inverter monitoring analyses operation, reports irregularities and minimises downtime.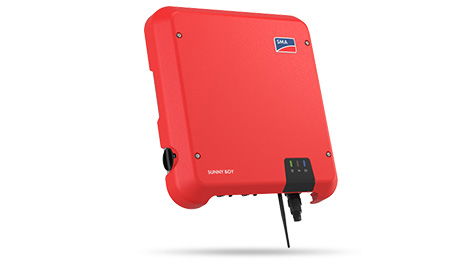 SMA Sunny Boy Inverter Range